The Arts Society Betchworth
A FASCINATING HOUR – NOT TO BE MISSED
On Monday 20th March 2023 at 2.30pm in Betchworth Village Memorial Hall (or virtually via zoom)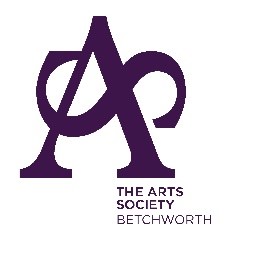 The Empty Chair in art from Van Gogh to Ai Weiwei
We all use chairs! But over the past 150 years, artists across the world have been using the humble chair as a conduit for profound ideas on themes from protest, absence and memory to domestic or everyday life.
Many diverse artists and uses of chairs will be explored in this talk. And as in all her lectures, Angela's personal connection as an artist, who has worked with chairs throughout her career, will aim to bring the subject to life.
Our lecturer Angela Findlay is a professional artist, writer and freelance lecturer with a long career of teaching art in prisons in Germany and England. Her time 'behind bars' gave her many insights into the huge impact the arts can have on processing guilt.
If you are not a member (we are recruiting new members now) do come as a visitor either to the hall (pay £5 on the door) or join by Zoom. Zooming is not complicated and we provide easy to follow instructions.
Email Christine Smart for more information or to request a zoom log on.
For all our events or to become a member visit our website