The Arts Society

Join Betchworth Fine Arts Society for our July 2022 Lecture – join us in Betchworth Memorial Hall or, if your prefer, from home via zoom on Monday 18th July 2022 at 2.30pm for a fascinating hour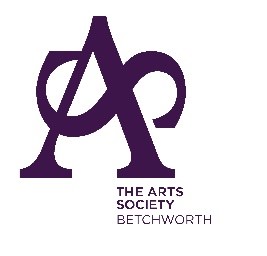 Double Dutch: Symbols, Emblems & Double-Entendre in Dutch Genre Painting
The merchants of seventeenth century Holland filled their town houses with paintings. A favourite subject was scenes of everyday life: depicting behaviour both good … and bad. But these upright Calvinist citizens rejected Catholic Baroque melodrama. They wanted nothing to alarm the in-laws or corrupt the children. Innocent objects hint at adult themes: plucked chickens and lap dogs, lutes and virginals, oysters and artichokes, foot warmers and bed warmers. This is a world of subtle hints and double-entendre, spoken through a language of symbols, emblems and motifs.
Lynne works as a freelance lecturer in the History of Art having originally trained as a fine artist and has taught painting, drawing and printmaking in higher and adult education.
OUR LECTURER LYNNE GIBSON
Lynne lectured as an art historian for the universities of Sussex and Bristol where she introduced 'Understanding Art' to the Lifelong Learning programme and residential summer schools.
Lynne gives talks, lectures and guided tours to a wide range of organisations and institutions including ARCA colleges, the National Trust, National Gallery, art museums and art societies and has worked as a professional artist specialising in oil painting and etching.
If you are not a member (we are recruiting new members now) do come as a visitor either to the hall or by Zoom. Zooming is not complicated and we provide easy to follow instructions. Join us on Monday, July 18th at 2.30 pm for this stimulating, illustrated lecture. It is free for members but you are welcome to attend as a visitor for £5.
To book your place please email Christine Smart or call Christine on 01737 841597
Looking a little further ahead, come to GLYNDEBOURNE with THE ARTS SOCIETY BETCHWORTH for the matinee performance of 'THE MARRIAGE OF FIGARO' on October 13th. Travel in comfort by coach from Brockham, leaving at 1pm, to see this hugely entertaining opera. The cost of ticket and coach is £70. Contact John Bloomfield at 01737 842980 or via email to John Bloomfield.
For more information about The Arts Society including information about joining please visit our website.